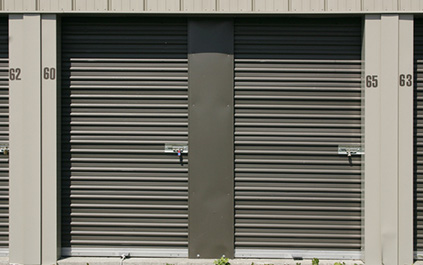 A Few of
Our Benefits:
Conveniently located at 3132 S 108th E Ave Tulsa, OK 74145 (Highway 169 & 31st Street)
Office Manned and Operated by Witness Security Office Staff
Gated/Secure Storage Facility
Patrolled by Security Guards
Insurance Available
24/7 Video Surveillance
Easy Access to Uhaul Trucks and products
Automatic payment options
Tulsa's Trusted Self Storage and U-Haul Dealer
Are you seeking a reliable and affordable Mini Storage company, with multiple options besides just a self storage option? Do you have valuable items that you'd like to store at a secure location? Maybe you are looking to tow your vehicles and belongings cross country or across Tulsa area. Not sure who can get the job done and get it done right? Look no further! We are proud to serve the greater Tulsa area as a trusted and fully insured Gated Self Storage facility and U-Haul Dealer. We offer a wide variety of Storage Unit Sizes and options for all of your moving and towing needs. In a Secure Self Storage facility in east Tulsa equipped with multiple cameras, patrolled security and an office staffed to serve you 24/7.
We are conveniently located on the east side, just off Highway 169 and 31st Street on 108th E Ave. Our address is 3132 S 108th E Ave Suite C, Tulsa Oklahoma 74146. We provide a superior selection of amenities for our customers including budget friendly prices, affordable insurance, gated security access 24/7, and 24/7 access to management. In addition to this, we also feature onsite access to our U-Haul trucks so that you can pick up and drop off anytime. Our location gives you easy access to major highways and anything else you might need, whether it's a Wal-mart, automotive store, hardware store and a variety of restaurants within walking distance.
We maintain a constant watch over the property; all of our units are sprayed for bugs and thoroughly cleaned after each tenant vacates. We have security patrolling the property every night, consistently checking doors to make sure they're locked and monitoring any unusual activity that may occur in the area. The overall property is cleaned weekly and magnetically swept to pick up screws, nails, or anything that might puncture tires. Our collection of security cameras were meticulously installed and are examined on a daily basis by our very own security IT specialists. All of our security cameras overlap each other visibly and record in motion and store more than a month of activity for not only our property but also the outskirts of our location. We take photographs of our tenants and their vehicles to help us identify suspicious activity or anyone who is not supposed to be on the premises. This also helps us expedite the identification and clarification of situations when they do arise.
We are proud to employ an outstanding team of extensively trained personnel who are knowledgeable, skilled, and always eager to help you to ensure that you will always be completely satisfied in every possible way. They are ready and waiting to connect with you during our regular business hours to walk you through the renting process, help you access the facility, and provide you with any storage materials that you may need such as locks and miscellaneous supplies. We also have a friendly telephone support team who are able to assist you during off hours or on weekends and holidays 24/7. We are always happy to help you with, offering technical support, processing your payments, or answering any other questions you may have.
We have hundreds of customers who rely on our storage units to assist them in clearing out their homes and gradually begin the downsizing process. Many of our customers utilize storage as a temporary option for helping family members reorganize or relocate while they decide which course of action to take with belongings that they might not need or want anymore. Still others will use our storage as a place to safely keep items that they're not yet sure what to do with, such as things they've inherited, or items that they plan on using in their next home. Whether you are looking for a place to keep your collectibles, or your seeking an affordable method to maintain your business inventory, we have an excellent selection of options for all of your storage needs.
Having insurance for your storage unit is not mandatory, however it is highly recommended. To optimally protect your valuables and belongings since most insurance policies will not cover property kept in a different location than your place of residence. We suggest consulting with your insurance company to acquire knowledge regarding their policy options for maximum storage unit coverage. If this is not a viable course of action for you, we offer insurance starting at $1,000 up to $15,000 for as little as 27 cents a day. Our reliable policy options will set you at ease knowing that your possessions are covered in case of any potential circumstances including tornadoes, fire damage, smoke damage, burglary and theft, earthquakes, wind damage, water damage, explosion damage, and pesky vermin infestations.
For those who are needing to move belongings from one living location to another, we offer a variety of trucks, vans, and trailers enclosed or open that feature several phenomenal amenities such as maximized inside dimensions so that you can literally pack it in from top to bottom and not have to leave anything behind. Our EZ load ramps, optimal door dimensions, and lowered deck heights are guaranteed to make your moving experience quick, easy, and convenient. We also have a selection of dollies, hand trucks, and furniture pads available to save time and prevent damage to your possessions. We have special pumps that are ideal for draining waterbeds, fish tanks, or other liquid filled items. We even have boxes, packing tape, packing paper, and other accessories to make packing a breeze. We've truly thought of everything for you!
If you are looking to move a much larger quantity of items, we invite you to experience the most hassle free way to move with our U-Box containers. You can load at your own pace and we will personally deliver your belongings so you don't have to do any of the driving. Additionally, the U-Box option is ideal for those who are moving locally, need to ship long distances, and even those who are moving to a new country! For all of your relocating needs, we've got you covered.
We also offer moving and labor services for the ultimate convenience. If you don't want to lift a finger, we would be most happy to connect you with affordable movers in your area who will help you determine the hours, services, and crew size that you will need to get the job done safely and thoroughly.
We strive to surprise and delight our customers and we can confidently guarantee that you will be thrilled with the extensive options that we have to offer, the affordability of our prices, and the quality of our services.